Welcome

to
Aberdeen Martial Arts Academy
We have been in our new bespoke Martial Arts Academy, in the southern part of the city, for just over three years now. We continue our journey of offering our students the best training fascilities around and some of the best martial arts coaching in the area. Take a look at our training programs, memberships and class schedule below.
If you have any questions come in and see us or get in touch. We look forward to meeting you and getting you started on your road to personal development, achievements and fun through the martial arts.
WE ALL GROW WHEN WE DO SOMETHING A LITTLE OUT OF OUR COMFORT ZONE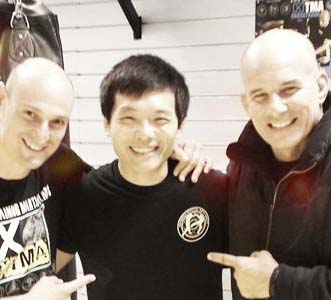 I began training at AMAG during a difficult time. I was, and still am, struggling with anxiety, low self-esteem and lethargy, which felt like a losing battle at the time. With AMAG, I'm slowly but surely learning the discipline and self-respect that I need in order to better myself, and there's nothing quite as cathartic as the sense of achievement after a good session of sparring at Muay Thai, prison riot drills at Filipino Martial Arts, practicing sweeps at Brazilian Jiu-jitsu – or really anything that takes me closer to my goals. I was once told that every step I take should be a step forward, and I couldn't have found a better group of people to help me along with my first few steps and beyond.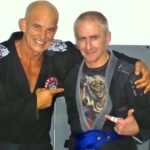 Started at AMAG to try and get back into martial arts after a bout of serious illness. Stayed at AMAG because of the quality of the instructors, wide range of disciplines covered and brilliant, supportive training partners. Both my boys train here too and love it.